Today
is my
Design Team Day
to share

another project
with you
that I made
using the fa

ntastic
products
available
at 3 Girl JAM
The bow was made using the always fabulous, forever beautiful, and trusty
3 Girl JAM Crinkle Ribbon.
Using several wraps around
the Bow Maker (pegs in slots 2 and 4)
, I created this delightful and full bow with the Holly Berry Ribbon (from the Winter Bundle).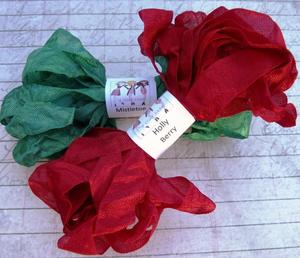 T

here

is no way to go wrong with the Ribbon and Bow Maker.
It truly takes all the effort

and guess work

out of the equation for you.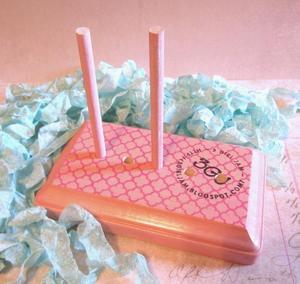 I do have to say, this is one of the first CAS cards I have made in a while that I am truly pleased with its simplicity. Kraft card stock base (cut down to 5.5" x 5.75"), a paper doily (half cut), Holly Berry Ribbon and Bow, and a sentiment from the set called
With Love
by Stephanie of Whimsical Designs.
to stock upon some Scrumptious Crinkle Ribbon and a New Bow Maker so you can see for yourself, how easy and wonderful it is to make these delightful bows.


DON'T FORGET...You can Make a Party Related Project, use some Ribbon, and LINK UP
at
***side note....be sure to add the Challenge Blog Badge to your Blog to be considered in the drawings for the candy winners once the challenge ends! We would hate to see you not be eligible for missing this simple step***
Here, Grab it NOW!!!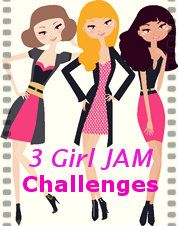 THANKS FOR STOPPING BY TODAY
Feel free to JAM on over to
my Personal Blog
to gain more Crafty Inspiration for your 3 Girl JAM Projects! Just look down the left sidebar for the BLOG ARCHIVE, and click on the
3 Girl JAM link
to pull up all of the past creations I have made using these wonderful products!
♪ ♪ JAM ON ♪ ♪
3 Girl JAMmers
╔═══╗ ♪
║███║ ♫
║ (●) ♫
╚═══╝♪♪
╲╲╲╲╲┏━━━┓╱╱╱╱╱♪
╲┏━━━┻━━━┻━━━┓╱
╲┃╭━╮┏━━━┓╭━╮┃╱♫
╱┃┃╳┃┣◯-━-◯┫┃╳┃┃╲♫
╱┃╰━╯┣━━━┫╰━╯┃╲
╱┃┈▊▊▊▊┈▂▃▅▇┈┃╲
╱┗━━━━━━━━━━━┛╲
Remember to
Keep Crafting,
Because
♫ CRAFTING ♫
♫ ROCKS ♫
\m/-_-\m/
:O) Jessica