It is with great pleasure today,
that I get to announce a sweet friend
I am uber excited to share the fun
project Candace has made for her Guest Appearance
here at 3 Girl JAM using the
Spooky Bundle Crinkle Ribbon
********************
Hi! Candace here from
Scrappin' 2 Little Princesses
!
I am the stay at home mommy of two little girls (ages 4 & 2), with a baby to arrive in about 8 weeks. I've been crafting since I was a little girl but have really gotten addicted the past 2 years. My favorite things to play with in my craft room are pretty paper, my Cameo and all my stamps! I would love it if you would stop by my blog and say hello!
My Blog:
Scrappin' 2 Little Princesses
!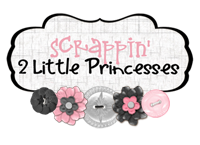 I am so excited to be a guest designer today!!! I am a huge fan of
3 Girl Jam products
and love to share my projects with the rest of you (who I know are also big fans!). My favorite types of projects to make are layouts and that's what I have to show you today!!
I folded the ribbon in loops and adhered it in the middle using some ZipDry glue to hold it all together. Then I used my
3 Girl JAM bow maker
to make some tiny green bows and added them under the flowers to look like leaves. Final touch was a couple buttons in the middle!
So happy you decided to stop here today for some inspiration! Make sure you come back again soon to see more great projects!